News from Visitation Province
Marguerite Bourgeoys Bursary Committee, May 11, 2023
For three and a half days, the members of the Marguerite Bourgeoys Bursary Committee met at de Sève residence in Montreal.
We are most grateful to the de Sève community who showered us with hospitality and care during our stay.
As we considered the educational needs of over 200 women and men, we were increasingly amazed by their remarkable hope and resilience. In addition to searching for a way to realize their desire to study so that they can better participate in creating a kinder world, many are facing the mounting challenges of being able to put food on the table and to pay rent.
Thank you to those who distributed the application forms and to all of you for your prayerful support. We are blessed!
Marguerite Bourgeoys Bursary Committee
---
A wonderful TEA and TALK took place in Sydney at Holy Redeemer Convent May 16, 2023.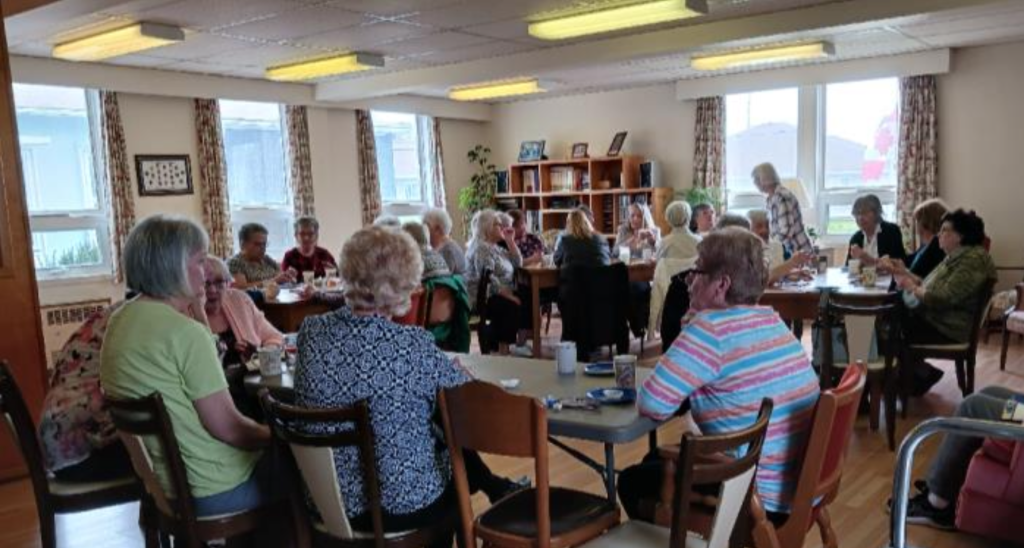 This event was celebrated by more than 35 women coming from various areas in Cape Breton. The women shared their story of needing to connect with other women after COVID, without a commitment, to feel safe to simply share. Sister Simone Abbass took pictures. Sister Eileen Roach served the lunch. Sister Agnes Campbell greeted the women as they arrived and Winnie, Associate, did the beautiful welcome address. Associates Lorrette, Dianne, Theresa and Bev served tea. This Tea and Talk was the idea of Sister Agnes Campbell and with her team this celebration was so successful that another TEA and TALK will
---
May 21 is World Day for Cultural Diversity for Dialogue and Development, commonly called World Day for Cultural Diversity.
Culture is who we are and what shapes our identity.
Essentially, cultural diversity is about bringing people together from different backgrounds and cultures, and creating an environment that recognizes, respects and celebrates differences. It helps create a space for people to be authentically themselves.
Every year in May, UNESCO (United Nations Educational, Scientific and Cultural Organization, an agency of the United Nations) promotes the celebration of a special day, highlighting the richness and diversity of the world's cultures, and the essential role of intercultural dialogue for achieving peace and sustainable development.
Recently, the topic of indigenous culture was included in an interview by CBC's Adrienne Arsenault speaking with Canada's Governor General Mary Simon.
http://www.cbc.ca/player/play/2203165251636
In the events associated with the coronation of King Charles III, the Governor General spoke of the significance of three indigenous leaders being there from Canada, meeting in an audience with the King. She said they had a frank discussion "with a new beginning." Each of the leaders expressed their personal positions, and wished to share the King's understanding. "Communicating is action," she said." People often speak about after apology, saying we need action. Part of that action is about having dialogue and conversation."
Eleanor McCloskey, CND
---
She's amazing!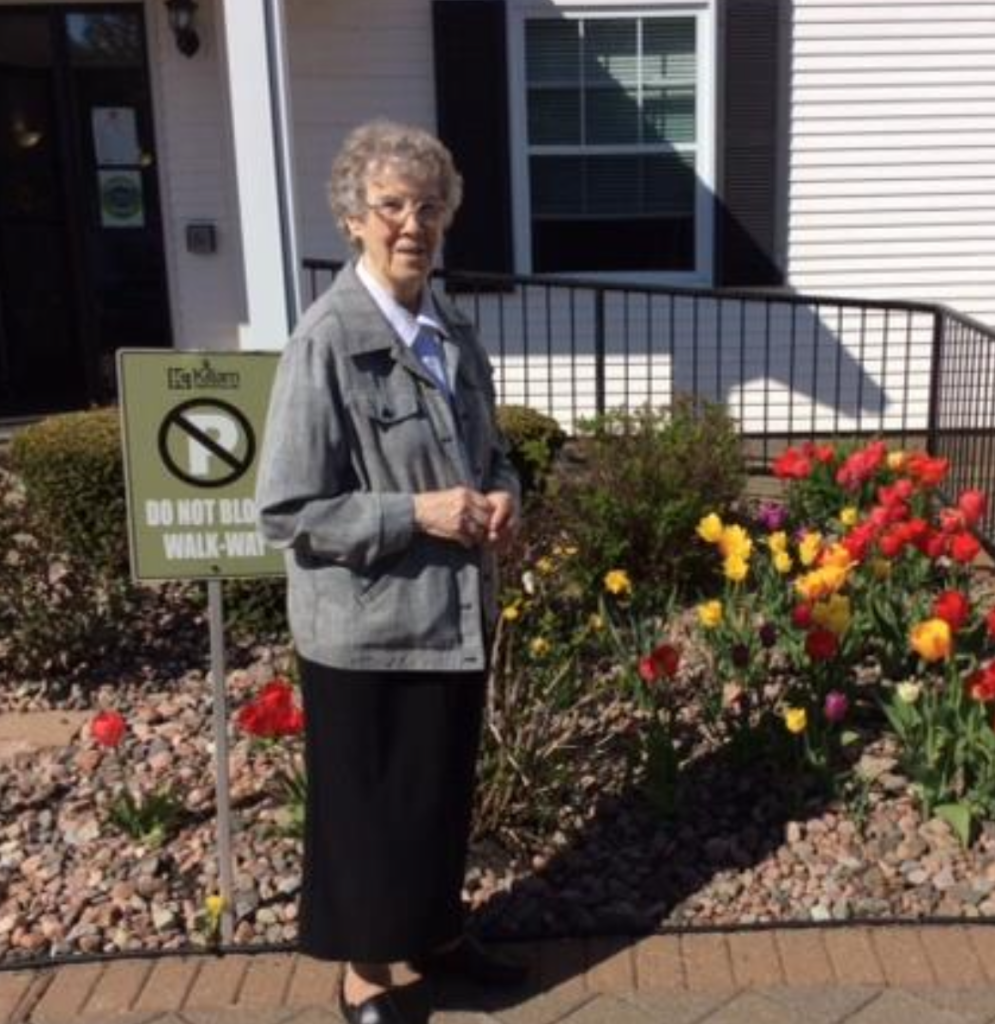 Last month the Andrews Tribune at Andrews of Stratford, (PEI) interviewed Sister Anne H. MacDonald to share the expressed appreciation of residents who receive her welcome visits.
Sister Anne has been volunteering at Andrews Residence providing church services to residents there. She said the residents are very grateful to have leadership in prayer. For many she said, "their relationship to church and their faith has always been an important part of their life, serving both spiritual and social needs." She believes it is very important, especially as we age, that we all have help in maintaining hope and courage and belief in our own goodness and value.
The ministry Sister Anne does, along with other volunteer work, is highly valued. Residents are of one mind when they say, "Sister Anne is just a wonderful person. She's amazing. That's all one can say."
Sister Anne says she is not letting age slow her down; she will continue volunteering at Andrews as long as her good health holds and she can drive to work!
Eleanor McCloskey, CND
(adapted from Andrews Tribune article)
---
Mass for Shut-Ins to honour the Feast Day of the Visitation, was taped at St. Marguerite Bourgeoys Church, Sydney, NS with celebrant Father Bedford Doucette. Readers were Sister Agnes Campbell and Associate Geraldine Walker; music by the CND Sisters of Parkland Cape Breton: Sisters Constance MacIsaac, Mary Morris, Simone Abbass and Elaine Hawrylak.

This liturgy will be telecast on Sunday, May 21, 2023 on CTV Mass for Shut-Ins at 11:30 am. (Atlantic). Other links are available on our Diocese of Antigonish YouTube channel.
Dianne MacAskill, Associate Co-coordinator